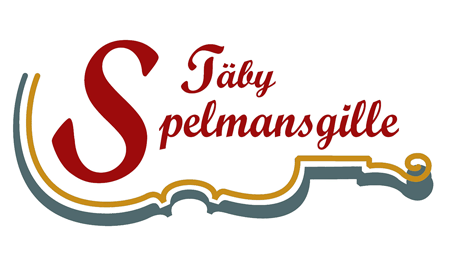 Micke Löfroth chairman: +46 708169507 e-mail: micke@tabyspelmansgille.se
About Täby Spelmansgille
Täby Spelmansgille is a society focusing on Swedish traditional folk-music. It was founded in 1971. Today we are about 140 members, and some of us have more than 40 years' experience from playing traditional Swedish folk music. We are often inviting skilled traditional players to teach us the tunes, and we are practicing to play the tunes together in groups. We play in different spelmansstämmor (folk-music gatherings), we play for dancers, and in different festivities.
Besides the preservation of old folk music traditions, it is no doubt the joy of playing and making music together that are our driving forces. We try to combine folk music tradition with new musical impulses and we do not hesitate to flirt a bit with music from other parts of the world as well.
Within the group there is both young and old people, beginners and more experienced - men and women.
We mainly play Swedish tunes on fiddle and nyckelharpa, but Swedish folk music is played on many other instruments as well. We have musicians who play the clarinet, mouth organ, mandola, double-bass, cow horn, zither, bagpipe or accordion - just to mention a few.
We have a number of subgroups practicing once a week in our house - Skogberga spelmansgård. Mondays, Tuesdays, Wednesdays, Thursdays and some Sundays.
The second Sunday every month we have an open house for visitors to listen to our music.
Welcome!